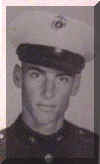 Don Nelson's Story
as told by Beverly Nelson
Don H. Nelson was born in Forkville, Mississippi, on February 6, 1947. (Itís named such because there is a fork in the road!) He was the youngest of three children. His fatherís name was Henry A. Nelson (he passed away in 1997). His mother is Arthureen Nelson. He had two sisters: Bobbie Catherine Nelson and Henrietta Nelson (who passed away in 1997).
Don graduated from Morton High School (Morton, MS) in 1965 and joined the Marines on July 5, 1966. He was discharged on April 1, 1969. He attended a Junior College in Jackson, MS and took some classes at the University of New Orleans.
Donís son, Michael was born on February 15, 1971. Michael is now married and has two children, Kristian and Sam. Windy, Donís stepdaughter, works in Atlanta.
I met Don at church in 1982 and we were married on August 9, 1986, in New Orleans. He was always trying to locate some of the guys he served with in Vietnam. About four years ago, he was able to get in touch with some of them. He located Johnny Price, and they located: Dennis Bowers, Reggie Morrell, and Dave Plietz. I believe Donís nickname in Vietnam was ďRiver Rat.Ē Johnny remembered that Don always liked to drink milk. Don talked about LZ Loon many timesóespecially about the American flag they found. Three years ago, they all got together in Virginia. Don was so excited about getting to be with them. He was very proud to be a Marine and thoroughly enjoyed reading all the e-mails. Had he been well, I believe he would have come to the reunion you are planning.
In May of 1999, Don was diagnosed with lung cancer, which had spread to his brain. The doctors said he had only three to six months to live. But, God proved the doctors wrong. Through much prayer and medical treatment, he lived for two years. He used his incredible journey to praise the Lord. One of his favorite acronyms was for FAITH (fantastic adventure in trusting Him). Don never complained or asked for any special treatment. From the day we met until the day he passed on, Don was a true gentleman; he was a wonderful, caring, loving, and providing husband. He was strong, intelligent, sensitive, and fun to be with. He was my hero.
Some of the pictures I am attaching are: Donís boot camp graduation, Don in Vietnamódrinking milk, our wedding picture with Michael and Windy, Don playing with his grandchildren, Don before his illness, Don hugging his mother (Feb, 2001), Don with Johnny Price (taken five days before his death), and the plaque on the monument at the cemetery where Don is buried.
Please use what you think is appropriate for the web site. If I can get you some more information that you think would be good, please let me know.
I appreciate your honoring Don. And I thank all of you for the sweet messages of condolences and the encouragement you have given me.
God bless you,
Beverly Nelson
---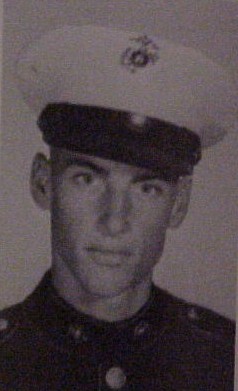 Don's Boot Camp Graduation
---
Drinking Milk in Viet Nam
---
Our Wedding with Michael and Windy
---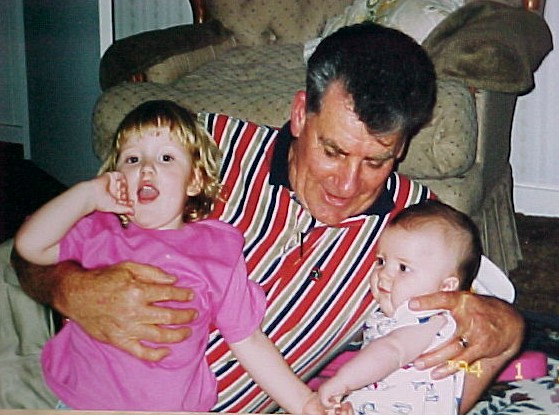 Don and grandchildren
---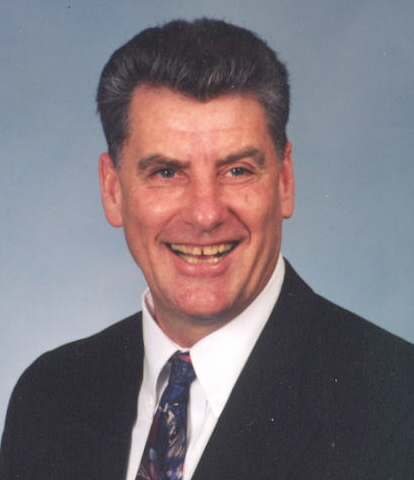 Don Nelson before illness
---
Don and his mother Feb 2001
---
Don and Johnny Price, five days before his death
---
Don's Monument Plaque
---